Psychological social welfare support training course held online on 5/23, 6/12, 7/19 and 7/20/2023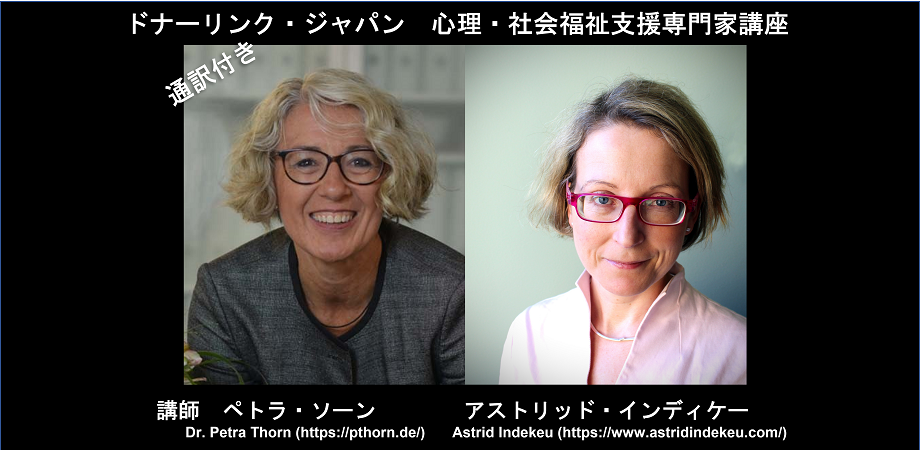 The lecturers are Astrid Indekeu, Ph.D. and Petra Thorn, Ph.D.
Astrid Indekeu is originally from Belgium, currently living in Brussels. She holds a master's degree in psychology, sexology, and a Ph.D. in biomedical sciences, and has a career of over ten years in the field of third-party reproductive medicine as a clinical psychologist. In addition, she has conducted research in Belgium, Sweden, the Netherlands, etc. on parents who have children with sperm or egg donation, donors, and people born. Currently, she is a Research Fellow at the University of Leuven, from 2020 to the present and Chair of the Belgian-Dutch Infertility Counseling Association. She was engaged in FIOM, which has a donor linking organization in the Netherlands, from Spetember 2018 to August 2021. She speaks Dutch, English, French and German.
Petra Thorn has been working as a family therapist and infertility counsellor in private practicesince 1993. She has been carrying out education and training in various aspects of infertility andpsychosocial aspects of assisted human reproduction. For many years, she has focussed on thirdparty reproduction, recently this has also included counselling and the development of counsellingtrainings in the area of cross-border reproductive service. She has published widely and presented atinternational conferences.